What is Premiumize and how do you set it up for more HD and 4K links
In this tutorial, you will learn how to setup Premiumize to Kodi. This will provide access to more HD and 4K links on Kodi, and stop buffering!
When it comes to getting access to more 4K links on Kodi, reducing buffering, and having the ability to import torrents and magnet links, Premiumize is the number 1 choice!
I've been using Premiumize for some time now, and I could not live without it! The best thing about the service, is that it can be used on Kodi, and other streaming apps, like TV Zion, CatMouse, Cinema HD and more!
To get the most of out Kodi, and to get more access to a HUGE amount of 1080p and 4K links, we recommend integrating Premiumize to Kodi.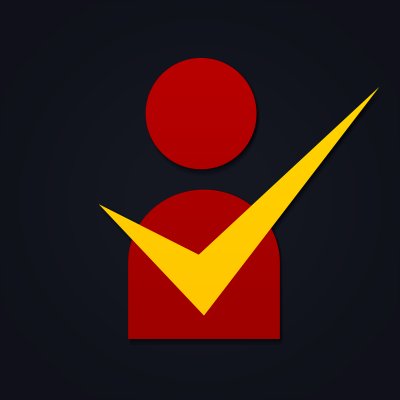 Also, check out our tutorials for the Best Kodi Addons.
You may have heard most websites, YouTubers or community members mention Premiumize, and Real Debrid – but maybe you are not sure what they are, or what they offer – this post should help answer that question!
Don't miss : Get a VPN for $1
What is Premiumize?
Premiumize is a streaming service that provides access to private hosted streaming links.
Premiumize offers a cloud storage for torrents, that can be imported using magnet links.
When integrated into streaming apps, Premiumize provides access to large amounts of premium hosted links, often resulting in more HD and 4K links.
Real Debrid vs Premiumize – Which is better?
In my opinion, Premiumize is the better option. It seems the links are more of a premium quality, and you will receive more 4K links when using Premiumize.
I have used both Real Debrid and Premiumize, and Premiumize seem to offer more customisations, storage for the torrent cloud and more 4K links.
Premiumize also offers less dead links in comparison to Real Debrid.
You can get a Premiumize account using this link
GET MORE 4K LINKS!!!!
Because Premiumize uses premium hosters, the links that are scraped are more reliable, offer a better resolution, and reduces buffering due to the links being private.
The service acts similar to a Seedbox, which offers the ability to import torrent files into your 'cloud storage' with uncapped speeds. This means you can paste a magnet link into Premiumize, and the service will import the film, instantly, to your library, which you can then access on apps like Kodi or TVZion.
How to get more HD and 4K links on Kodi
The most common way to get more 4K links on Kodi is to use services like Premiumize.
First, we need to show the difference both with, and without Premiumize setup on Kodi to see the benefit of using it.
Here are the number of links without using Premiumize;
As we can see, the Numbers addon managed to pull in 12 x 1080p links and 23 x 720p links
Now, after adding Premiumize to Kodi, let's take a look at the difference in the amount of links that are found…. we will show you how to setup it up further in the post!
I was unable to screenshot the loading image, however as you can see we now have over 100 4K/1080p links which are more reliable, faster and buffer free due to reduced traffic.
You can get a Premiumize account using this link
Free links vs Premiumize links
Moving to another example, we will attempt to scrape links for Toy Story 4. This time, we have Premiumize included in the search for links.
In the image below, FREE means the normal amount of links you would receive, and PAID is the Premiumize links that are available.
Here are the results;
The results are a clear indication as to why people are using Premiumize with apps like Kodi.
With the addition of Premiumize installed, we have;
4K links – 10
1080p links – 95
720p links – 33
in comparison to not using it, which offers;
4K links – 0
1080p links – 8
720p links – 27
And as mentioned, it isn't just about the links, it is also the quality of them. Faster, premium hosters on paid servers will ALWAYS perform better, as typical internet traffic and non premium users will not have access to the Premiumize links.
What are the features of Premiumize?
There are more benefits of using Premiumize, than there is features, mainly the above benefits we have just covered.
So, in addition to the fact you will get more HD, 4K and premium links, and the cloud file locker for torrents, you also get the following;
Premium access to over 20 file hosts including Uploaded, Rapidgator, Turbobit, Hotfile, Putlocker, Uploading, 4shared, Uptobox, and more.
Access to premium usenet servers for even more content.
Torrent support
Built-in anonymous VPN
Proxy server for use in different countries
Full WebDAV support
How much is Premiumize?
There is a cost to using the premium service, which covers their costs for the use of the cloud service, and premium servers for high quality links.
Here are the current prices.
The prices for Premiumize are;
1 month for 10 Euros
3 months for 25 Euros
12 months for 70 Euros
Now we have all that out the way, lets move on to show you how to setup Premiumize to Kodi.
You can get a Premiumize account using this link
How to setup Premiumize on Kodi
First, you will need an account. Click here to signup to Premiumize and store your login details!
You will also receive a verification email which will be needed to complete the setup of your account. Once that is complete, we can move on to setting Premiumize up on Kodi.
Premiumize Setup on Kodi Tutorial
Kodi uses 2 resolvers to scrape links. The main 2 in use as of this date are ResolveURL and URLResolver
You can use this on popular Kodi addons like The Crew.
Depending on the addon that is being used on Kodi, they may only use 1 resolver, however, we will setup Premiumize to both resolvers which will ensure you will always receive premium links when selecting content.
Setup Premiumize into Kodi resolvers
On Kodi, navigate to Settings > System Settings > on bottom left menu, change settings to "Advanced"
Now navigate to System > Add-ons > Manage Dependencies
Find URLResolver
Press menu on your remote, or by using the letter 'c' on keyboard, then choose Configure > Universal Resolvers and scroll down to Premiumize.me.
Change the Priority of your Premiumize.me to 99 and click OK.
Click on Login. Enter your Customer ID (this can be found in your Premiumize.me main login window.
Enter your Pin (this can also be found in your Premiumize.me account page)
Click OK to exit out of the Resolver and save your settings
Now repeat the process apart from changing step 3 to ResolveURL
You now have Premiumize synced to Kodi and will start to recieve premium links when you browse content on Kodi addons.
You can get a Premiumize account using this link
How to setup Premiumize WebDAV on Kodi
Premiumize now supports WebDAV and it is simple to setup. Follow the below instructions to setup Premiumize WebDAV on Kodi.
From the Kodi main menu, click on the support button (gear icon)
Click on File Manager
Click on Add Source
Click on Browse
At the bottom of this dialog box, select Add Network Location…
Enter in the following settings for Premiumize WebDAV support:

Protocol = WebDAV server (HTTPS)
Server address = webdav.premiumize.me
Port = 443
username = *your customer ID*
password = *your api key*

Enter in a name for this media source such as Premiumize
You can now use and access this source like any other in Kodi. Ideally, you could create a TV Show and a Movies folder in your Premiumize web account and add each folder to your Kodi library as follows:
From the Kodi main menu, navigate to Videos > Files
Click on Add Videos
Click Browse
Scroll down and click on your Premiumize source you added above. Choose your TV/Movie folder if that's how you've organized things and then hit OK
Change This Directory Contains.. to Movies or TV Shows or whatever is applicable.
Choose your information provider – The Movie Database or The TVDatabase or 2 popular choices.
Click OK
Now that WebDAV is added, when you import a magnet to your Premiumize, you it will update your library on Kodi too!
Summary of using and setting up Premiumize
As you can tell from this post, I am rather enthusiastic about Premiumize.
The features and benefits are amazing, and once you set it up, you will wish you had done it sooner! The quality of links, access to your own content and amount of 4K links will change how you use apps like Kodi and TVZion.
OK, I understand some people may not want to pay for something that they can get for free, but I am confident in saying, they will be the first to moan when the stream they are playing buffers, or is out of sync.
If you are not convinced at this point, why not try for 1 month and see for yourself?
You can get a Premiumize account using this link
Let us know in the comments your thoughts!
Comments
0 comments