IP Vanish or Nord VPN – Which VPN is better? (Price + Speeds)
IP VANISH V NORD VPN – Who will win??
In this updated IPVanish vs NordVPN comparison, we put both VPN services to the test and also conducted an in-depth analysis of the features and policies of each VPN service.
While both IPVanish and NordVPN are decent VPN services, this comparison report reveals a clear winner – and the winner is NordVPN.
To be fair, both have the pros and cons, which we will examine below. Additionally, you can check out the respective reviews, which will give you the most up-to-date information based on the latest testing results:
Now we will go into a brief overview of each VPN service in this NordVPN vs IPVanish comparison. First up is IPVanish.
IPVanish overview
Here is a brief overview of IPVanish VPN service: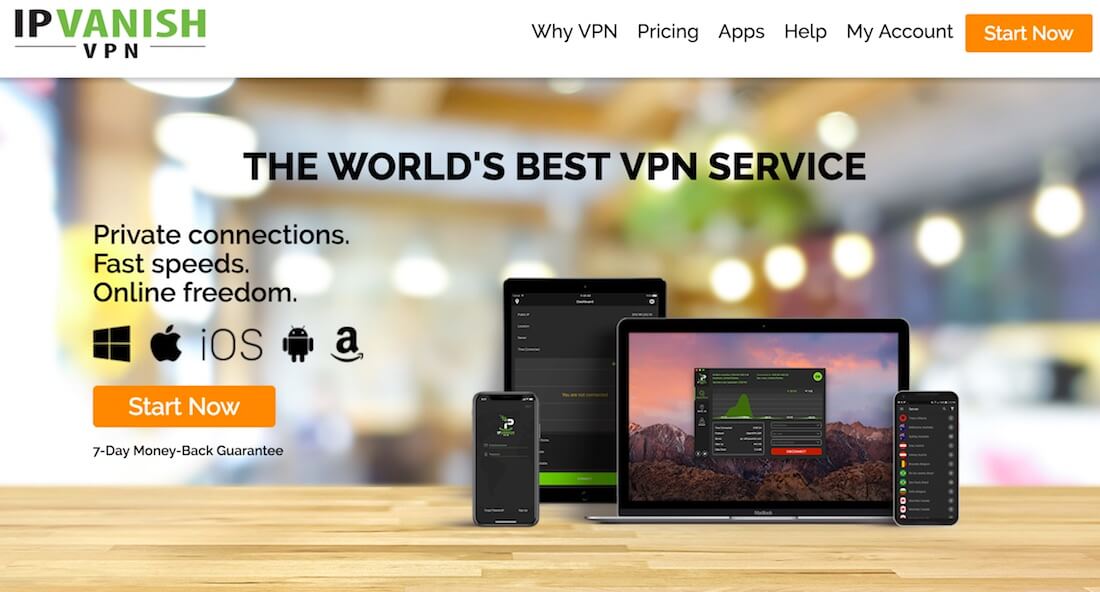 Jurisdiction
United States

Logs
No logs*

Price
$6.49
*IPVanish was found to be logging users (see the explanation here), although they still claim to be "no logs".
Thorough testing and research for the IPVanish review discovered:
No leaks (which is an improvement over previous versions)
Excellent speeds
Good applications, although somewhat limited on features when compared to NordVPN
IPVanish is also popular with people who enjoy streaming. It is often recommended as a VPN for Kodi, despite being based in the United States, which has strict laws against copyright infringement.
Most YouTubers will promote IP Vanish simply because it offers the most commissions for monthly sales. For each time an affiliate partner recommends 1 month, the YouTuberS will typically receive 50% commission, which in turn makes the review biased. I will help give all information regarding each service, and let the user decide which is best value for money, and better performing for their use!
Main drawback – The main drawback with IPVanish is that it is based in the United States. This is a somewhat of a drawback since the United States is not a very good privacy jurisdiction. But overall this is definitely not a dealbreaker because IPVanish is a no logs VPN service.
For additional information on the surveillance topic and choosing a VPN in a good jurisdiction, see the Five Eyes guide.
Important update – In June 2018, IPVanish was found to be logging customer data and providing this to US authorities. This was covered in the IPVanish logs article, which illustrates that their "no logs" statements are basically meaningless.
NordVPN overview
Much like with IPVanish, NordVPN also performed well in testing for the NordVPN review. Here is a brief overview of the service:

Jurisdiction
Panama

Logs
No logs

Price
$2.99
(with discount)
NordVPN Coupon
Get 75% off NordVPN (drops the price down to $2.99 per month)
75% Off Coupon
NordVPN gives you good performance, good apps, and excellent features. It also continues to work well with Netflix
Jurisdiction – NordVPN has a much better jurisdiction in Panama. Furthermore, it has a "no logs" policy and seems to do well with customer privacy. Overall it is a solid choice for privacy-conscious users.
NordVPN wins the title for better privacy jurisdiction because it is based in Panama.
NordVPN vs IPVanish speed
I tested NordVPN and IPVanish speeds on a number of different servers around the world.
In terms of just raw download speeds, NordVPN and IPVanish are pretty comparable. With both services, I could usually get close to my maximum (baseline) speed with nearby servers. My baseline speed for testing both IPVanish and NordVPN was 100 Mbps.
Here is one example of IPVanish's speeds with 95 Mbps with their Frankfurt, Germany server.
One of the reasons IPVanish does so well in the speed category is because of their server network. IPVanish has a large server network that consists entirely of self-owned servers (no third parties) with high bandwidth to give you the best speeds.
You can also see more speed tests in my TOP 5 VPN POST
NordVPN speed tests
NordVPN also has a larger server network and it offers good performance as well.
Here I am testing a nearby server in the UK and getting close to my full baseline download speed.
95 Mbps download speed with NordVPN (UK server):
In all of the tests I ran, NordVPN and IPVanish were very similar in terms of speeds. Both seem to offer good speeds throughout their server network. However, I have also seen some users complain about speeds with both services. There are many factors that affect speed – test results may vary.
Winner for speed: TIE
NordVPN vs IPVanish features
While both IPVanish and NordVPN offer similar speeds, the winner in the category of features is clearly NordVPN.
Some of the best and most useful features that NordVPN offers are:
Double-VPN server configurations – This will encrypt your traffic across two separate servers, thereby giving you a higher level of online anonymity.
Tor-over-VPN servers – These servers exit onto the Tor (anonymous onion) network.
CyberSec – This is an advertisement, tracking, and malware blocker that is configured directly inside NordVPN's apps. I found it to work alright when I tried it out for the review, although there are better VPN ad blockers available.
IPVanish does not offer any of the features listed above. In terms of features, IPVanish is a pretty standard, basic VPN service. There aren't really any bells or whistles, just a basic service with good performance.
Features winner: NordVPN
IPVanish vs NordVPN price
There is a clear winner in the price category and that is NordVPN, when you use the 75% discount coupon.
NordVPN offers a lower price and better value, in my opinion, when compared to IPVanish.
With IPVanish, you can use this 20% off coupon – which gives you the discounted prices below.
Note, you can also check out the IPVanish coupon page, which is kept updated to reflect the latest discounts and offers.
IPVanish refund policy – IPVanish offers a 7 day money-back guarantee (no questions asked).
Nord VPN Deals…..
NordVPN also offers some great deals throughout the year.
Currently the best discount you can find on NordVPN is this coupon for 75% off >>
That brings the pricing down significantly, as you can see below:
NordVPN refund policy – NordVPN offers a 30 day money-back guarantee. This is about the best you will find in the VPN industry. This is also significantly better than the 7 day window provided by IPVanish.
Price winner: NordVPN
See also my NordVPN coupon page that also shows the latest deals and discounts with NordVPN.
IPVanish vs NordVPN support
NordVPN also wins in the support category.
I have dealt with both VPN services over the past few years, asking the support teams various questions when testing out the respective VPN services.
NordVPN – With NordVPN you get access to 24/7 live chat support, which is available directly through the website. I have always found the chat support team to be professional, friendly, and knowledgeable. I've never experienced any extended wait time.
IPVanish – IPVanish also offers decent support, but everything is done through an email (ticket) system. I've found that this can be somewhat frustrating at times because the answers seem to be somewhat canned and getting to the route of the problem can be tedious. However, they are quite responsive.
Update: IPVanish now offers a live chat support window, but it is only accessible on the checkout page of their website.
Support winner: NordVPN
NordVPN overall pros and cons
Here are the pros and cons with NordVPN, This is on my experience and reviews of Nord VPN in the past
+ Pros
User-friendly apps
30 day money-back guarantee
Double-hop VPN servers
Tor-over-VPN servers
24/7 live chat support
No logs
Works with Netflix
Competitive price
Ad blocking feature
– Cons
Variable speeds with some servers
NordVPN is a solid choice when you consider all the features, server network, and discount pricing.
While I did find the server speeds to be somewhat variable, the overall speed tests were good in the NordVPN review.
NordVPN is also one of the best VPNs for Netflix you will find. (IPVanish does not work with Netflix.) NordVPN is also listed as one of the best VPNs for torrenting, because of the good performance, secure apps, and offshore jurisdiction.
IPVanish overall pros and cons
Here are the pros and cons with IPVanish that were identified in the IPVanish review:
+ Pros
Excellent speeds
Zero logs
Large selection of apps for different devices
Useful privacy features
Entirely self-owned server network, including secure DNS (no third parties)
– Cons
Based in US which is included in 5 Eyes (but 100% no logs)
IPVanish does better in terms of performance when compared to NordVPN, however NordVPN excels in many other categories, particularly with price and features.
Conclusion: Nord VPN is the BEST VPN for streaming/Netflix and value for money.
As you can see from this NordVPN vs IPVanish comparison, the winner is NordVPN.
However, there is no right answer here – either of these two VPNs may be the best choice for you. It all depends on your needs and uses for the VPN.
Another idea would be to try both and cancel the one you don't like. Just remember, with NordVPN you have a 30 day refund window, but with IPVanish you have a 7 day window: